Welcome to the Rancho Vistoso Pet page!
This page has a plethora of information for your furry (or feathered and scaly) friends.
The publishers would like to offer a few words going forth on the importance of keeping your pets safe in the desert. NEVER, ever leave your pet in a hot car. IT is ILLEGAL in the state of Arizona. Leaving a window open does NOT provide adequate ventilation, and pets can die or suffer permanent damage in under five minutes. Tie outs are ILLEGAL in the city of Tucson and in Pima County. Tie outs can become tangled, preventing your pet from reaching their water bowl or shade. Shaded spots in the morning may NOT be shady in the afternoon, so keep that in mind as well. Pets MUST have access to SHADE and CLEAN, COOL WATER throughout the day. There are many wild creatures in the desert that can pose a safety threat to your pets. Educate yourselves on these animals and how to prevent a misadventure with them. Information can be found on this great page from Ina Road Animal Hospital and also on our desert wildlife page.
Another important note- if you are considering adding a pet to your home, please give thought to adopting a pet in need. I can tell you from personal experience that animals in need can make the very best and loving of pets. Regardless of where you find your new friend- remember to spay or neuter them. Now, onto the information!!
Dog friendly parks in Rancho Vistoso and the surrounding area
Veterinarians/Clinics
---


Ina Road Hospital is open 365 days a year, from 8 am until midnight, offering emergency service. Their website is a useful resource, and we have always found the staff to be knowledgeable and helpful.

When our young cat was experiencing horrific coughing fits, we took her (on the advice of our regular veterinarians at Pusch Ridge) to the Veterinary Specialty Center of Tucson. There we met Dr. Robert Vasilopulos (Dr. V), who diagnosed our poor little kitty with asthma after tests and a thorough examination. The medication and regimen he prescribed has kept her cough FREE for almost a year now. In addition, he took the time to explain everything to us, and could not have had a better bedside manner! If you have a pet that needs more specialized care than your veterinarian offers, ask them for a referral to the Veterinary Specialty Center of Tucson. It saved our pet's life, and I have heard several other success stories from people in the community as well.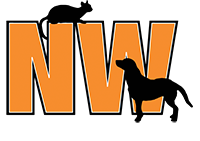 Northwest Pet Clinic
Northwest Pet Clinic is located just outside of Oro Valley at the intersection of Ina Road and Oracle Road. Their services include urgent care and emergencies (with a pet transport emergency vehicle), surgery, preventative medicine, dentistry and a new behavioral clinic.
Animal Shelters, Assistance and Adoptions
---

Foundation for Animals In Risk (FAIR)
FAIR does not operate a shelter- they foster the animals until they are ready to be adopted. You can visit this page to find a list of the adoption locations and times.
(We adopted Beans the cat from FAIR at the Oro Valley PetSmart, and I cannot express enough the joy that she has brought to all our lives! What a great little cat 😉

The Chi Society
I recently became aware of another exceptional pet rescue/ placement operation in Tucson. The Chi Society has many wonderful dogs (mainly Chihuahuas, but some other small breeds as well) that are available for adoption. As a Chi owner myself, I can tell you that these little dogs are unbelievably smart, excellent companions, and real little lovers. Maggie and others at the Chi Society are also thrilled to announce the creation of the Chi Sanctuary, which is haven in the area exclusively for older or disabled Chihuahuas. There are opportunities to adopt, foster, volunteer and donate through this great organization. We are in full support of those who sacrifice their time and resources to advocate for better lives for all- human or animal. Thanks to the Chi Society for being the voice of little dogs that otherwise would not be heard! Visit their website or email them today to learn more.
Animal Rescue (For assistance with pets or wild animals that are sick, injured or trapped)
Animal Experts (520) 531-1020
Tucson Wildlife Help Line (520) 792-3947
Wildlife Rehabilitation Council (520) 792-3947 (For injured animals)
Pet Sitting, Walking and Fitness
---

Paws N Critters is a Rancho Vistoso based pet sitting service, with a number of pet sitters. They are licensed, bonded and insured. We have utilized them many times, and I can't tell you how thrilled I have been with their service. In addition to be highly organized and professional, it is clear that the sitters all genuinely love animals and care for my pets as if they were their own. I received a photo in my email during my time away, and a text message every day to let me know all was well. Sandy and her team at Paws N Critters also are experienced with sitting pets that need medication or special attention.
They also offer pet walking and exercise. They even offer hiking in Catalina State park and Mt. Lemmon hikes!
Check out their website to see the rates and for more information.

– In the Rooney Ranch Center near Target and Fry's

– In the Oro valley Marketplace next to Cost Plus World Market

– In the Rooney Ranch Center near Target and Fry's
Obedience Training & Rattlesnake and Toad Avoidance Training
---
Community Dog Training- Jay V. Smith (Trainer)
Anne's Grooming
1171 E Rancho Vistoso Blvd Oro Valley, Arizona 85755
(520) 297-6417

Is it a zoo? A botanical garden? A museum? It is all three- and done to just about perfection! The Arizona-Sonora Desert Museum is a must do for out of towners and locals alike. The best way I can think to describe it is a living desert exhibit. You feel right in the middle of a very natural environment- but you are able to experience and learn about it in a way that you never could on your own. *During the summer months go as soon as they open to avoid the heat.
Share Bookmark
Sonoran Wildlife Solutions(see above)
No Cost Spay and Neuter Information