Attractions
Oro Valley & Tucson Area Attractions and Fun Stuff to Do and See!
Oro Valley & Tucson Area Attractions
With beautiful weather most months of the year, many residents of Rancho Vistoso find they have more houseguests arriving than their relatives in colder climates. Tucson, Arizona and the adjacent cities of Oro Valley, Catalina and Marana are located in the lush Sonoran desert, where temperatures average a gorgeous 74 degrees Fahrenheit October through April. Even though the summers are hot, the nights can be quite pleasant and the monsoon season boasts amazing lightening shows and walls of rain that you can see coming from miles away. Home to several world class golf courses and top spas (including Oprah's favorite spa - Miraval in Catalina, less than 10 minutes away from Rancho Vistoso), Tucson also offers year round hiking, cycling, rock climbing and equestrian sports. A vibrant art community and some of the globally most respected observatories, along with famous events such as the Accenture World Match Play and the Tour de Tucson cycling event round out the amazing opportunities that the Tucson area offers. Only a day's drive to other US hot spots such as San Diego, Las Vegas and the Grand Canyon ensure there is something for everyone. Did we mention Mexico's Puerto Penasco beach village on the Sea of Cortez is only a 4 hour drive?? The Tucson area (including Oro Valley and Marana) has outdoor activities galore, culinary delights for all palates, all ranges of shopping from local dollar stores to Tiffany & Co.- you will find it here.
Whether you are helping your houseguests find some activities, or you are a local who is ready to explore in your own backyard- this page is for you! We have assembled some of the great attractions on this page (and found some lesser known ones along the way). Get ready for fun things to do in Oro Valley and the Tucson area!

A note to be made about the following attractions and Arizona in general - wherever you go bring plenty of water, and wear sunscreen. In addition, many of the outdoor attractions such as Sabino Canyon, Catalina State parks and others have an abundance of wildlife, especially during certain times of the day during different seasons. Please be cognizant of this and observe good stewardship by not attempting to feed or touch animals, watch where you are stepping and keeping small children and pets with you at all times. Be smart, safe and have a wonderful time!
If you think we should add anything to this page (or other areas of the site), feel free to contact us anytime!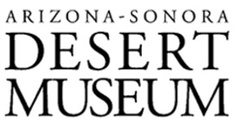 Arizona-Sonora Desert Museum
Is it a zoo? A botanical garden? A museum? It is all three- and done to just about perfection! The Arizona-Sonora Desert Museum is a must do for out of towners and locals alike. The best way I can think to describe it is a living desert exhibit. You feel right in the middle of a very natural environment- but you are able to experience and learn about it in a way that you never could on your own. *During the summer months go as soon as they open to avoid the heat.

Sabino Canyon
Whether you hike it, bike it or take the narrated tram ride (or a combination of both), Sabino Canyon is an fantastic way to see the exquisite beauty of the flora and fauna indigenous to the Sonoran Desert. Many people have commented on how an early morning walk at in Sabino Canyon is a peaceful and almost mystical experience.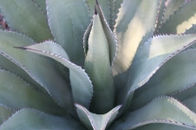 Tucson Botanical Gardens
Not just one garden, but several designed to delight and educate visitors about the desert environment and ecosystem.

Reid Park Zoo
Located near the center of Tucson, this small but popular zoo offers many exhibits and different programs. They also offer the ability to host private events such as weddings, birthday parties and corporate parties at the zoo.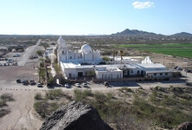 Mission San Xavier del Bac
Founded in the late 1600s, the church reached construction completion a hundred years later. This mission is the oldest European structure in the state of Arizona that is still intact. Visitors will feel transported back in time as they admire the original art and statues in the interior of the church. There is a museum that delves into the history of the mission, and services such as Mass are still held most days of the week.

Kitt Peak National Observatory
Tucson and the surrounding area are renowned for the amazing stargazing opportunities, in large part due to the dark skies movement, which attempts to cut down on light pollution. We have strict outdoor light rules, and that makes for one terrific night sky. Sometimes I step outside and the sky looks so amazing it almost seems artificial! See it in your own yard, or visit one of these observatories for more.
*Also see UA Science: Flandrau grouped with the Museums on this page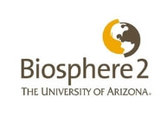 The Biosphere 2
The Biosphere 2 is a science research facility that encompasses several different ecosystems under one enclosed area. You will find a rainforest, and ocean with a coral reef, grasslands savannah, a fog desert and more spanning the 40 acre campus. It is open to the public and is run by the University of Arizona.

Casino Del Sol
Less than an hour away from Rancho Vistoso sits a gem in the desert. With six restaurants, three bars, world class entertainment, loads of casino games, a beautiful hotel and spa- Casino Del Sol is a fantasy trip to Vegas without ever leaving Tucson. During the summer they often run absolutely amazing hotel packages, and be sure and check their "coming soon" page for the latest entertainment.
Mount Lemmon
Mount Lemmon is the highest point in the Catalina Mountains, and actually receives enough snow each year to warrant a ski area- while being the southernmost ski destination in the continental United States. It is usually a good 25-30 degrees cooler than Tucson, making it a wonderful place to escape for a day during the summer. Summerhaven is a small community nearby with several places to grab a bite to eat. Fill up the tank before you go - as of this writing there are no gas stations in Summerhaven.
Check out the wikipedia page about Mt. Lemmon
More notable parks near Rancho Vistoso, Oro Valley and the greater Tucson area

Saguaro National Park
Gate's Pass - Along the way to Saguaro National Park, this winding road offers many great lookout points and pullouts for sunset viewing.

Tohono Chul Park
The tagline for Tohono Chul Park is "Nature, Art, Culture"- and this park truly does nail it on all fronts. Visit the gardens, view the art exhibits, learn from the presentations and dine in the garden bistro. Less than 10 miles from Rancho Vistoso.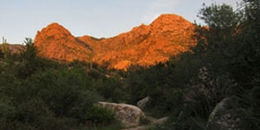 Catalina State Park
Rancho Vistoso borders on Catalina State Park. Hiking, backpacking and camping are all popular at this beautiful park, and some trails take you through the Coronado State Forests and extend all the way up to Mount Lemmon. Here is the wiki link.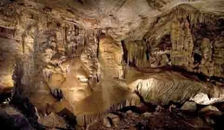 Kartchner Caverns State Park
Located 9 miles south of the town of Benson, Arizona. The wiki page below features the cool story of how they were discovered in 1974.
Museums near Rancho Vistoso, Oro Valley and the Greater Tucson area

Children's Museum Tucson
There is also a location in Oro Valley...
UA Flandrau Science Center

University of Arizona Museum of Art