One thing you can count on every year is the arrival of snowbirds—and I don't mean the feathered variety! There is such a demand for winter rentals that many places book up years in advance. It is especially difficult to find seasonal rentals in Oro Valley from January to April. From condos to million-dollar homes, there are a wide range of short term and vacation rentals in Oro Valley.
There are also longer-term rentals in Oro Valley, including luxury corporate owned apartments and privately owned condos and single-family homes. A word of caution before proceeding with a privately owned home rental from Zillow or a similar site—rental scams have been common for the last few years. If you use a site like this, be sure to thoroughly vet the landlord before sending any funds. (More on this further down the page!) While we personally do not offer or service rental properties, we hope you find some of the resources on this page useful.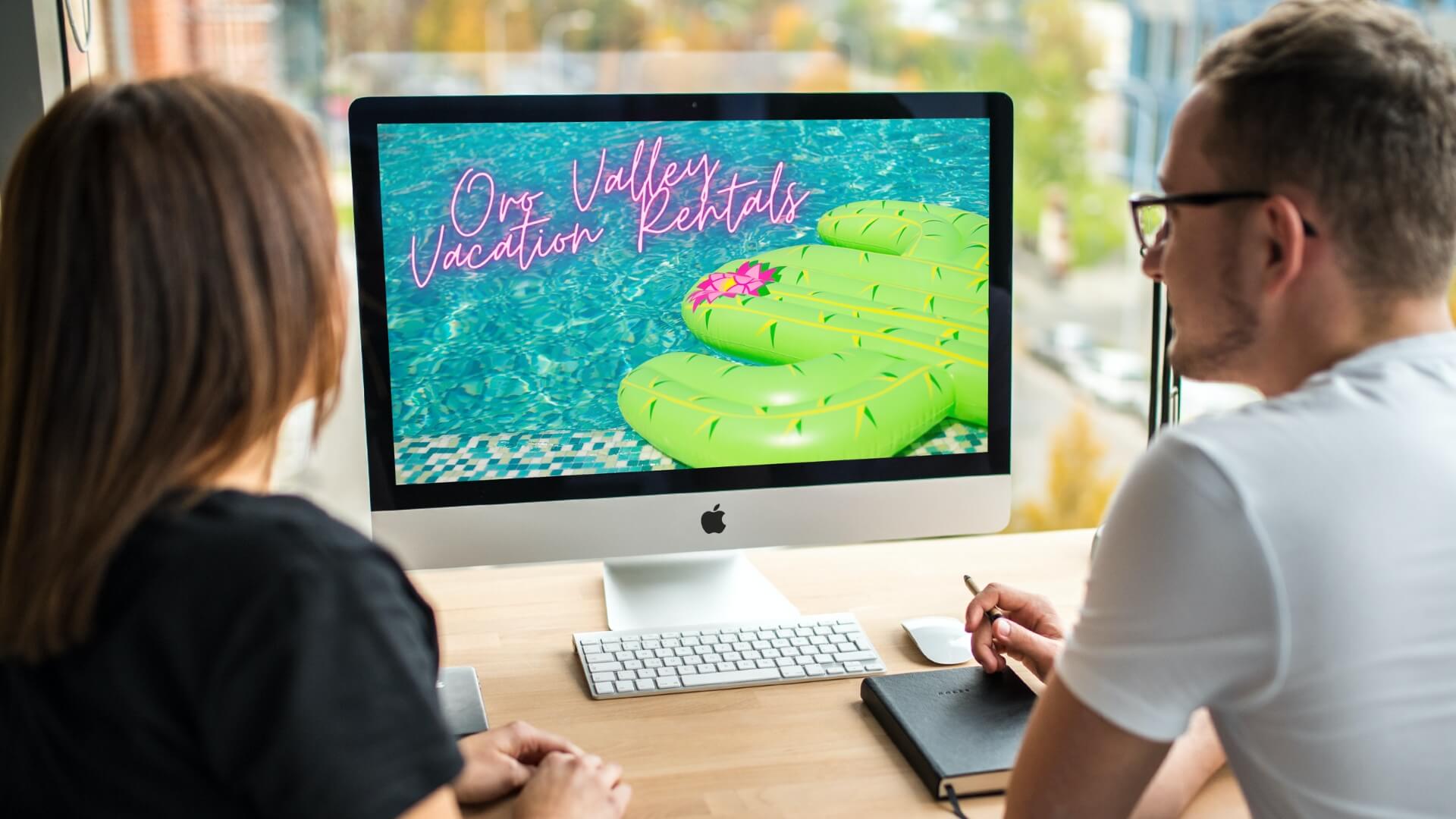 Finding rentals in Oro Valley and specifically Rancho Vistoso can be a bit of a detective game unless you opt for a luxury apartment. As of this writing, there is not one massive site where all short-term rentals or private owner home rentals in Oro Valley are listed. Owners are opting instead to list their rentals on a multitude of different platforms such as AirBnB, the HomeAway platform of sites (which includes Vrbo and VacationRentals.com), Booking.com, Vacasa and more. The best course of action is to search all of these sites when you are looking for a rental in Oro Valley, especially a short term one.
A few popular short term and winter rental options in Rancho Vistoso are:
Vistoso Resort Casitas — Vistoso Resort Casitas are owner-owned condos located at 655 W Vistoso Highlands Drive. Some owners live year-round in their casita, while others use it as a vacation spot and for rental income. Vacasa manages several of these, but you should search all the sites as some owners list elsewhere.
Vistoso Golf Casitas — Just next door, located at 695 W Vistoso Highlands Drive are the Vistoso Golf Casitas. Many of these are owner occupied, but there are also some that are used as rentals.
WorldMark Rancho Vistoso — Located at 13355 N. Hidden Springs Drive, this hotel/timeshare complex offers studio, one and two bedroom suites. This hotel is unlike most in the area as it is tucked back in a residential area and not on a major road. Tripadvisor reviews are mixed, but most travelers seemed happy overall. You can find their website here — WorldMark Rancho Vistoso
For longer term leases, there are apartment as well as private home rental options in Oro Valley. Several luxury apartment options, such as The Villas at San Dorado and Encantada Steam Pump offer varied amenities such as resort pools, 24 hour fitness centers, yoga studio, spin studio, dog park, movie theater and more. These apartment complexes have more upscale finishings than most, but their rents reflect that.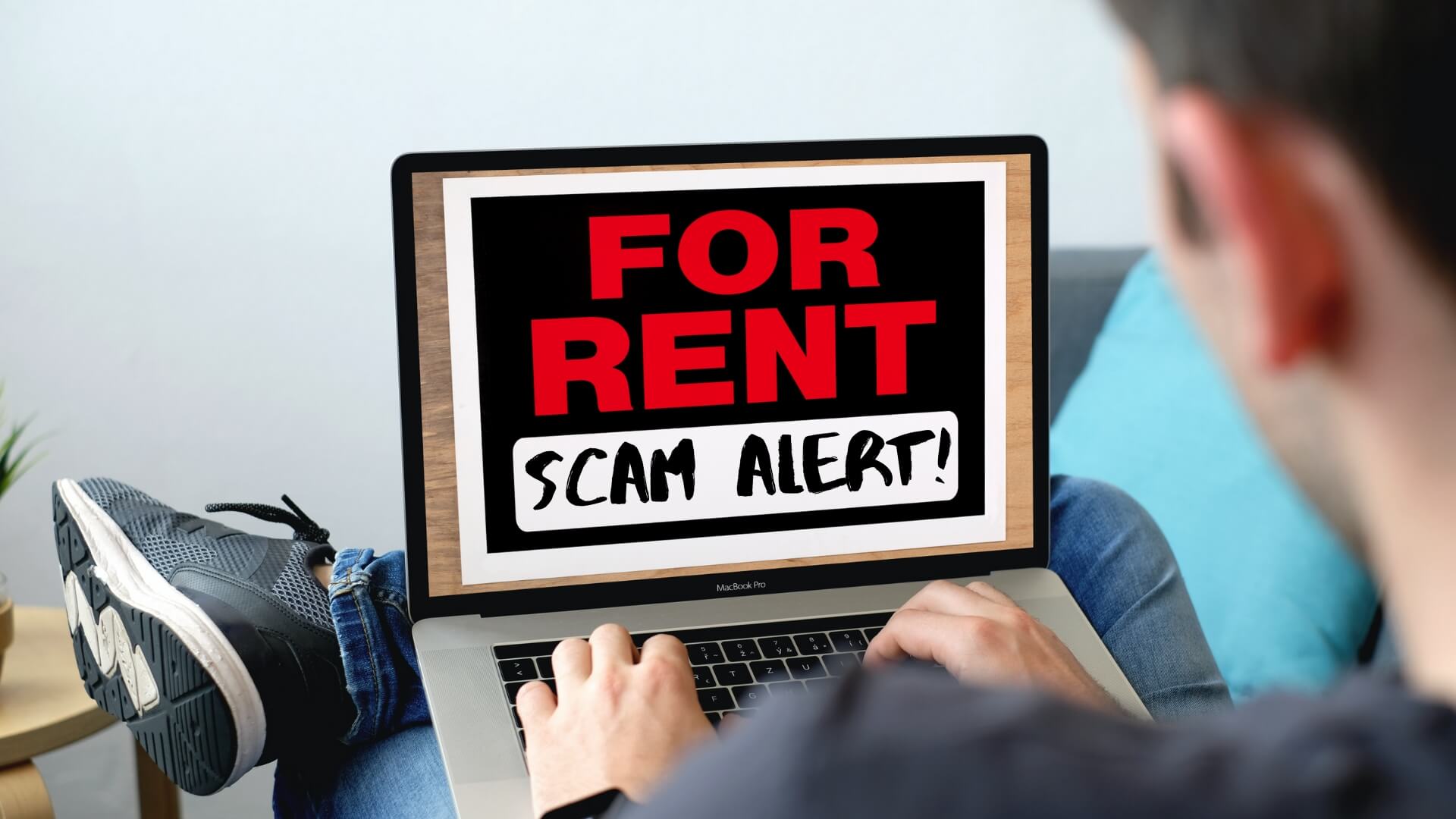 You can also find private homes for rent long term in Oro Valley. Like the short-term rentals, there is not one main site where these are all listed at this time. The local MLS has some listed, and various property managers throughout the city have them listed as well. Zillow can be a good source as it does have some legitimate rental listings, but it also has its share of fraudulent ones. If you search on Zillow, Craigslist or any other site that does not vet the poster and verify the rental listing, you may be at risk. The scam artists steal photos and details from real estate listings, and list them on these sites as rentals. They will generally want to only communicate via email and they will ask you to send them money for a deposit and rent. It is unfortunately very common, so we strongly urge you to protect yourself. We had heard about this happening, and one Sunday morning I received a call from a person who was in the process of renting a home she found on Zillow. She was savvy enough to peek around the site more and search the address for more information and discovered that we had listed the property for sale. When she asked the scammer via email why the house was listed for sale, this bold fraudster replied that they had an argument with the real estate agents and that the listing had simply not been removed yet, but to not contact the agents. This was a warning bell and she called us—and did not send the $6500 the scammer had requested. Point is—these things are happening and until Zillow/Craigslist etc. starts policing things they will continue. Please—be your own advocate and do your due diligence!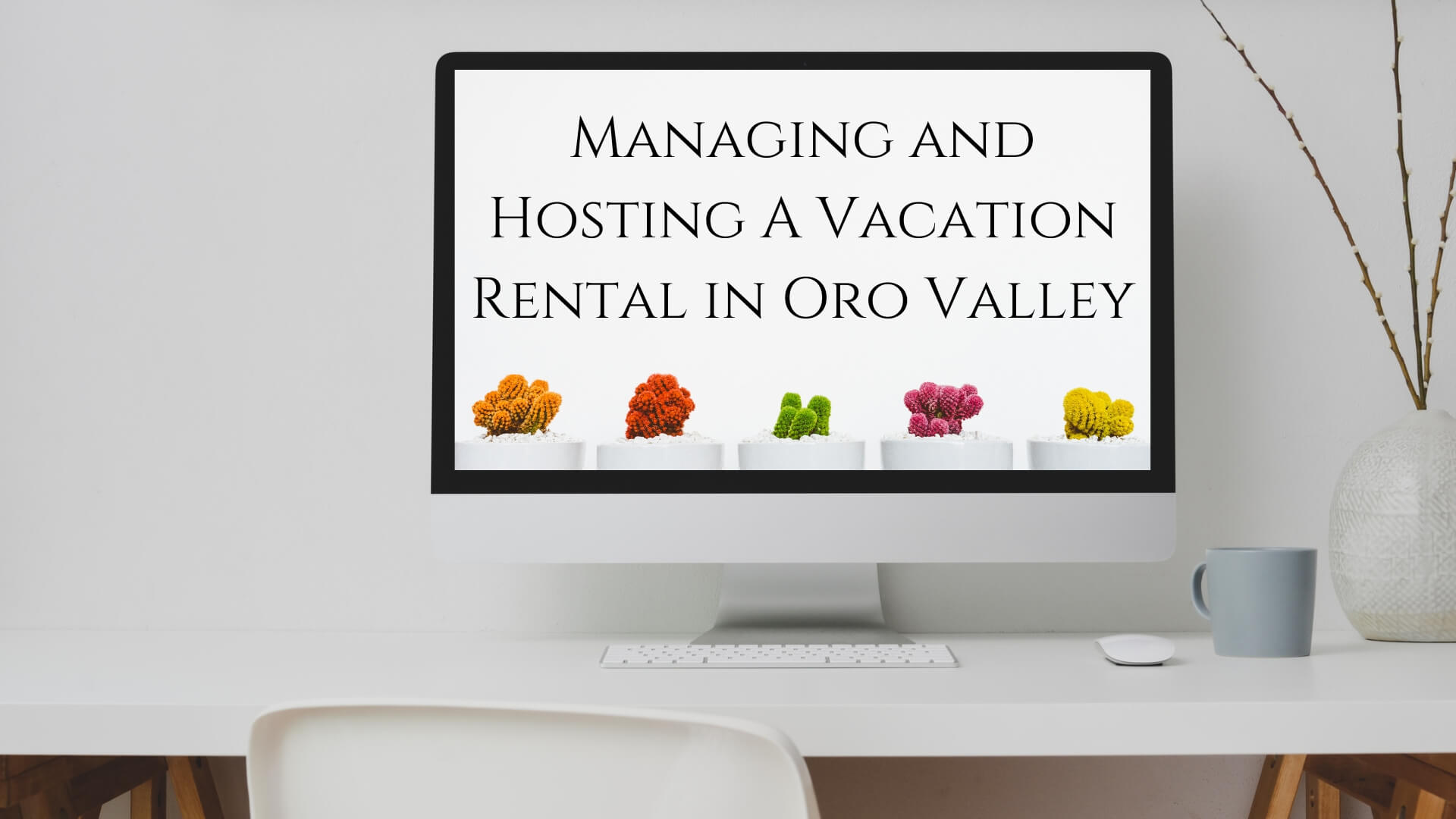 Managing your Oro Valley vacation rental
There are quite a few options as far as managing your vacation rental, and many things to consider before making a decision. If you are local and have the time to dedicate to it, you can manage your own vacation rental. Be advised that there is a considerable amount that goes into managing a vacation rental, especially one with higher turnover (days and weeks bookings opposed to month long or full season agreements).
Firstly, you will need to furnish and stock your rental. This includes furniture, linens (including extra pillows, blankets, sheets and towels), dishes, utensils, cookware, small appliances (toaster, coffee maker, blender, etc.), dish soap, trash bags and basic cleaning products, electronic equipment ( smart tvs, stereo or Bluetooth speakers, etc.). You will need internet and a router, and many hosts offer cable TV as well. It's also a great idea to add items like pool floats/towels/toys (if there is a pool available), a selection of books, games, a wireless printer, hairdryer and magnifying mirror. Don't forget the safety essentials—smoke alarms, carbon monoxide detectors, a first aid kit, fire extinguisher and non-slip mats for the tub and shower. Don't forget to leave a document that has information such as the Wi-Fi password, house rules, check in and check out times, how to operate appliances, pool, spa etc. and more. Take a peek at this page for some great ideas about what to include in your house manual.
Determining your pricing and where to market your Oro Valley vacation rental are crucial components for success. Do your research and be realistic and competitive with your pricing—or your rental may sit unoccupied. When researching sites to advertise your rental on, consider their reach, what their fees are, and what is included with those fees. Some offer booking software built in and other require you to coordinate on your own. Here is a page that discusses several popular sites to list on with a summary of their services and fee structures. Putting your listing up on multiple sites? Invest in some software that allows you to manage accounts from multiple sites to avoid double booking. Figure out how you want to take payment and check with your accountant about tax ramifications of operating a vacation rental. Make sure you have all the proper insurances in place, for the property and its contents as well as for liability to guests should someone be injured, etc.
Feel like hiring someone to handle it all for you? This can be a much better option if you are quite busy, frequently traveling or not local. There are nationwide property management companies like Vacasa that handle almost every aspect of the rental—from cleaning, stocking, guest interaction, payment collection, advertising and more—but they do charge a considerable portion of the booking (from 15-45% percent). Other options include finding a local property management company, or someone who specializes locally in managing vacation rentals. Basically—it all depends on what services you need and what percentage of your rental income you are willing to part with. In any case, be sure to ask for recent references and view other listings that they manage.
Long term rentals generally require much less work, so property management fees hover more around the 10-20% range. Please do considerable research on these companies as well—and ask for current references.
We hope that this information was useful! If you are considering purchasing or selling an investment property in the Greater Oro Valley area (or Marana, SaddleBrooke and NW Tucson), please reach out anytime. We would love to assist you!